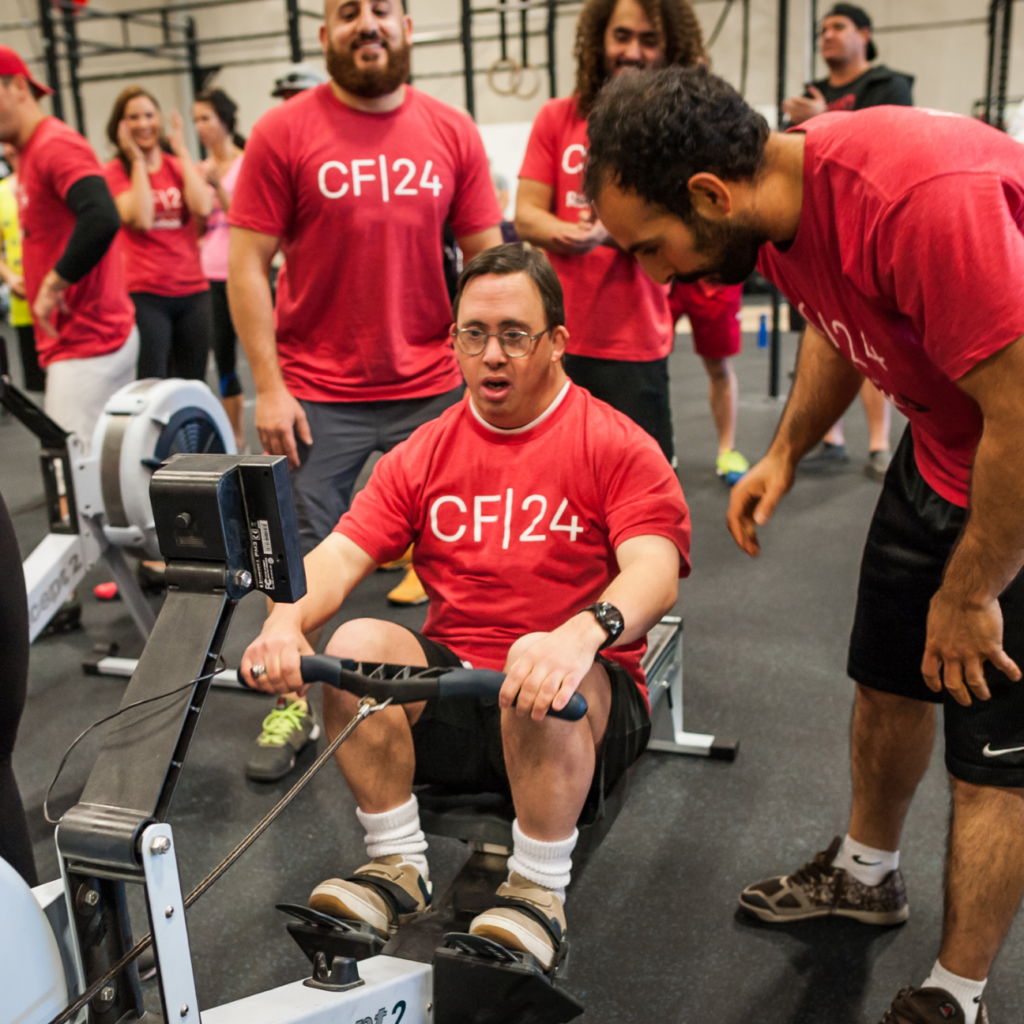 CF24 is a national CrossFit event and fundraiser that brings communities together in support of the Special Olympics Canada Foundation.
Our goal is to help introduce Special Olympics athletes to local gyms and create long-lasting relationships that extend past the one-day CF24 event.
To date, CF24 has raised over $1 million dollars for the Special Olympics Canada Foundation through the CrossFit communities in Canada.
October 1st, the 2022 CF24 will be one "hero" style workout that participants are invited to complete from coast to coast!
The safety of our participants and athletes continue to be a top priority. With this new one workout format for 2022, participants can complete this challenge from a location of their choosing!
To learn more about this year's event and why you should get involved, click here to listen to Reza's podcast!
Keep an eye on @CF24 for more info as we get closer to the big day!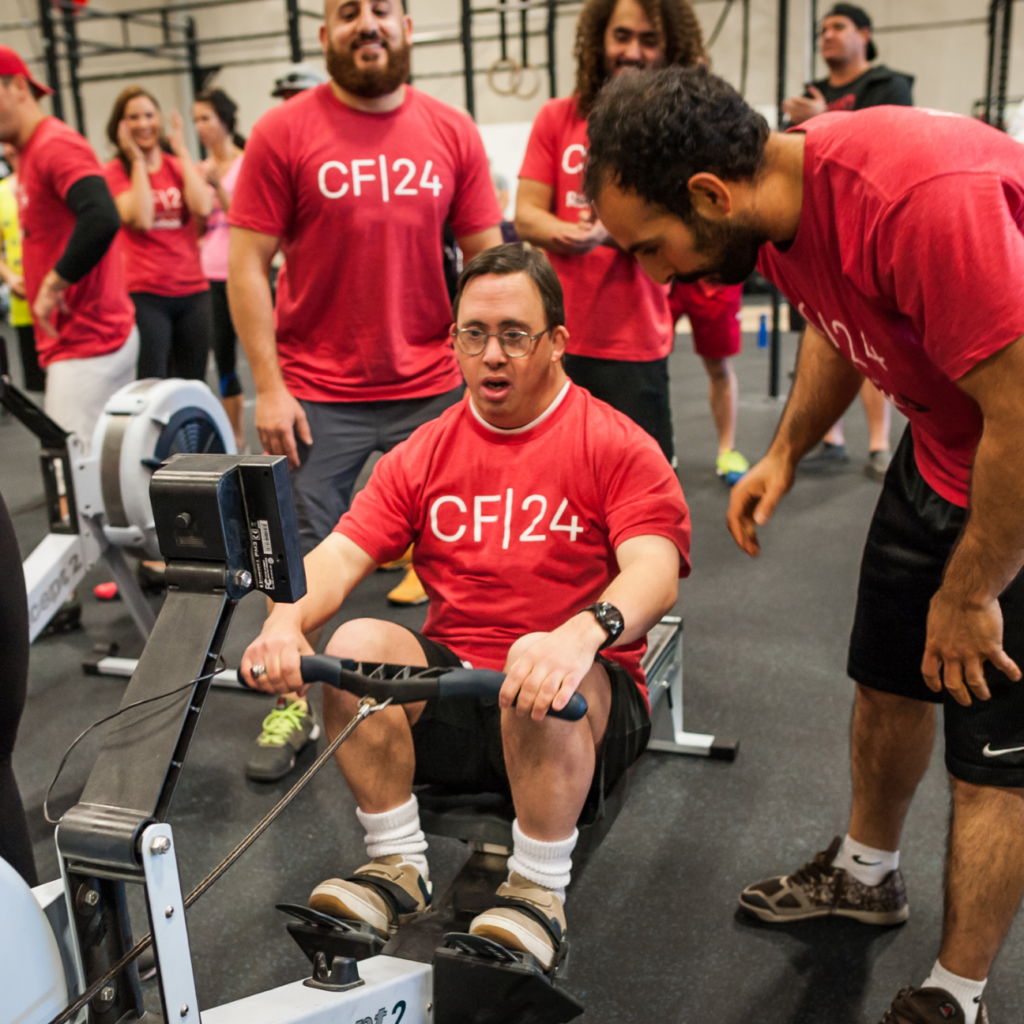 Raising funds for the Special Olympics Canada Foundation
The Special Olympics Canada Foundation (SOCF) was founded in 1997. It exists to financially support the strategic objectives of Special Olympics Canada.
SOCF's organizational goals are to:
Increase program participation of individuals with an intellectual disability;

Increase recruitment of volunteers, including trained coaches and officials;

Ensure the financial integrity of the Special Olympics Canada movement for generations to come.

SOCF believes individuals with an intellectual disability can lead healthier and happier lives when given the opportunity to participate in sport programs.
To learn more about SOCF, click here.
INCLUSION
Our goal is to help introduce local Special Olympics Athletes to local CrossFit gyms and create long lasting relationships that extend past the one day event. 
AWARENESS
We want to help educate our peers about the Special Olympics movement. To do this, we use the #NoGoodWay campaign. The aim of the #NoGoodWay campaign is to eliminate the word "retard" from everyday conversation. You wouldn't use other words rooted in discrimination, so why use one that reminds people with intellectual disabilities of bullying and exclusion?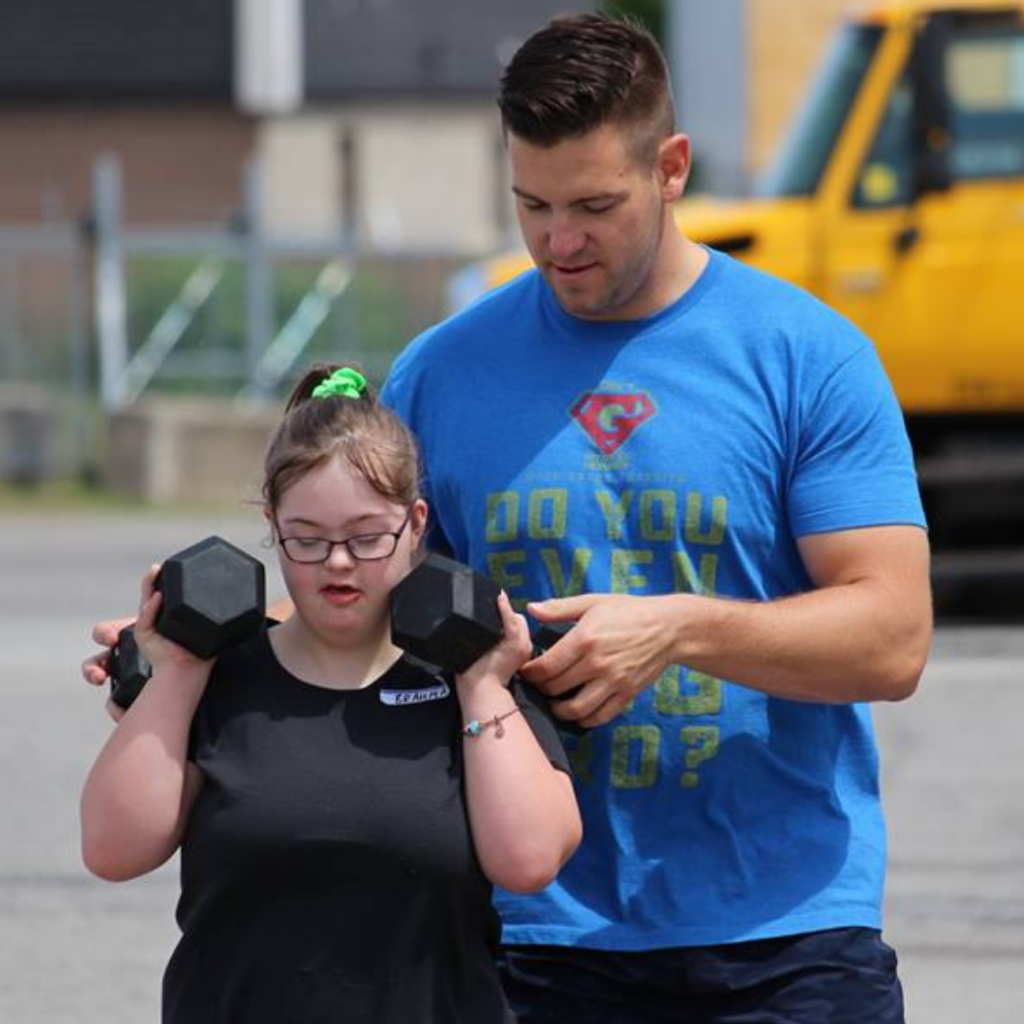 WELCOME TO 2022 CF24: AN OFFICIAL CROSSFIT LICENSED EVENT
Get inspired by The 2022 CF24 Challenge! Support your CrossFit community and Special Olympics Canada by building community fitness, awareness & fundraising for Special Olympics Canada athletes.
HOW DOES THE 2022 CF24 CHALLENGE WORK?
Affiliates may choose to participate in CF24 2022 in up to THREE ways, the third way being mandatory:
OFFER ACCESS

for 24 days of free membership to local Special Olympics athletes to try out classes, use open gym, and contribute to the gym's total reps in The CF24 Challenge

CONTRIBUTE REPS

to The CF24 Challenge reps total by completing AMRAP of The CF24 Challenge skill within the 24-day period

FUNDRAISE by registering for the October 1 st WOD to be held at their gym. Participating gym members register at cf24.ca making a $50 donation registration fee to CF24, for which they receive an official CrossFit licensed event CF24 shirt sponsored by TYR, and the ability to gather sponsorship and donations from friends and family to support CF24
The CF24 Challenge starts September 8 and runs to the end of class on October 1 and will be eg. total rounds of Cindy in the 24 days, or total number of burpees completed in the 24 days
Registered gyms and their members will be listed on a CrossFit style leaderboard – Event 1 is reps total by gym, Event 2 is fundraising total by gym, and combined total points will determine the winning gym of The CF24 Challenge, who will be awarded a $1,000 Rogue gift card for affiliate gym equipment.
Participants are encouraged to sign up on a CF24 whiteboard at their gym, set a goal and track their daily count progress towards the goal for the 24 days, to build culture, awareness and a nice buzz for the month of September at their gym
IMPORTANT DATES – SEPTEMBER OCTOBER 2022
September 1 – One week until The CF24 Challenge begins!
On September 8th we will release The CF24 Challenge event for all affiliates and members, including standards and ways to fit it into your day & count the reps at your gym (whiteboard, Facebook, SugarWod)
September 8 – The CF24 Challenge begins!
Every box receives a reminder email to remind class participants each day about The CF24 Challenge and how to get involved. Coaches to give them tips wherever possible during classes. Also include tips on how to create hype and momentum with a CF24 whiteboard or a daily post in SugarWod to allow athletes to report what they did and how it helped that day…
Between September 8-30, affiliates and registered CF24 members will receive occasional motivational emails reminding them to put in their extra 10 minutes of fitness today to get the reps in and raise the funds to help their gym win the coveted $1,000 Rogue Gift Card, and bragging rights for winning the 2022 CF24 Challenge.
September 24 – Every registered affiliate receives a reminder email to program the October 1 CF24 WOD into their Saturday classes for this week including the WOD details & standards
October 1 – THE BIG DAY!!! The CF24 Challenge culminates in WODs at affiliates across Canada! Every class the affiliate does on October 1 will use the CF24 WOD provided, coaches will remind class participants how important this fundraising is for Special Olympics Canada, and thank them on behalf of CF24. October 1 class WOD provided by CF24, request to post to social videos taken during the workout as well as The CF24 Challenge max reps WOD piece, tagging @CF24, #inclusion #nogoodway #seetheability
FUNDRAISE IN UP TO THREE WAYS!
Participants can sponsor each other's rep targets

Participants can raise funds from outside the box for achieving their rep targets

Participants can seek matching sponsorship from their employers or companies for ($1000) to have their company's logo included and promoted as The 2022 CF24 Challenge Sponsors
Fundraising is all done through a secure donation website with a custom link provided to each gym so their donations are tallied with other gym members donations for the total.
CORPORATE CANADA, LET'S GET INVOLVED!
Participants with corporate connections are encouraged to gather TWO things from work:
BUILD A TEAM!

Recruit fellow employees to register and contribute reps to The CF24 Challenge at your affiliate, and attend a WOD as a team on the day of the event at their local CF24 affiliate

GET THE BOSS TO MATCH YOUR EFFORTS!

Secure matching support from their company for dollars raised by employees of ($500? $1,000?) which will result in CF24 promoting them as a 2022 CF24 Corporate Champ Sponsors with logo placement on the CF24 website and all communications during and following the event through until July 2023.
OTHER IMPORTANT DATES – SUMMER 2022 LEADING UP TO THE CF24 CHALLENGE
July 4 – Soft registration intro goes out to all gyms, posted to social, detailing CF24 for 2022
July 23 – Registration site goes live, step by step checklist email goes out to all gyms, posted to social, description of how this year works, registration link, hashtags, list of sponsors, participation swag & fundraising level swag detail
August 8 – Two months until The CF24 Challenge – affiliates are provided email copy to put into their monthly member email covering how The CF24 Challenge works, important dates, links & tags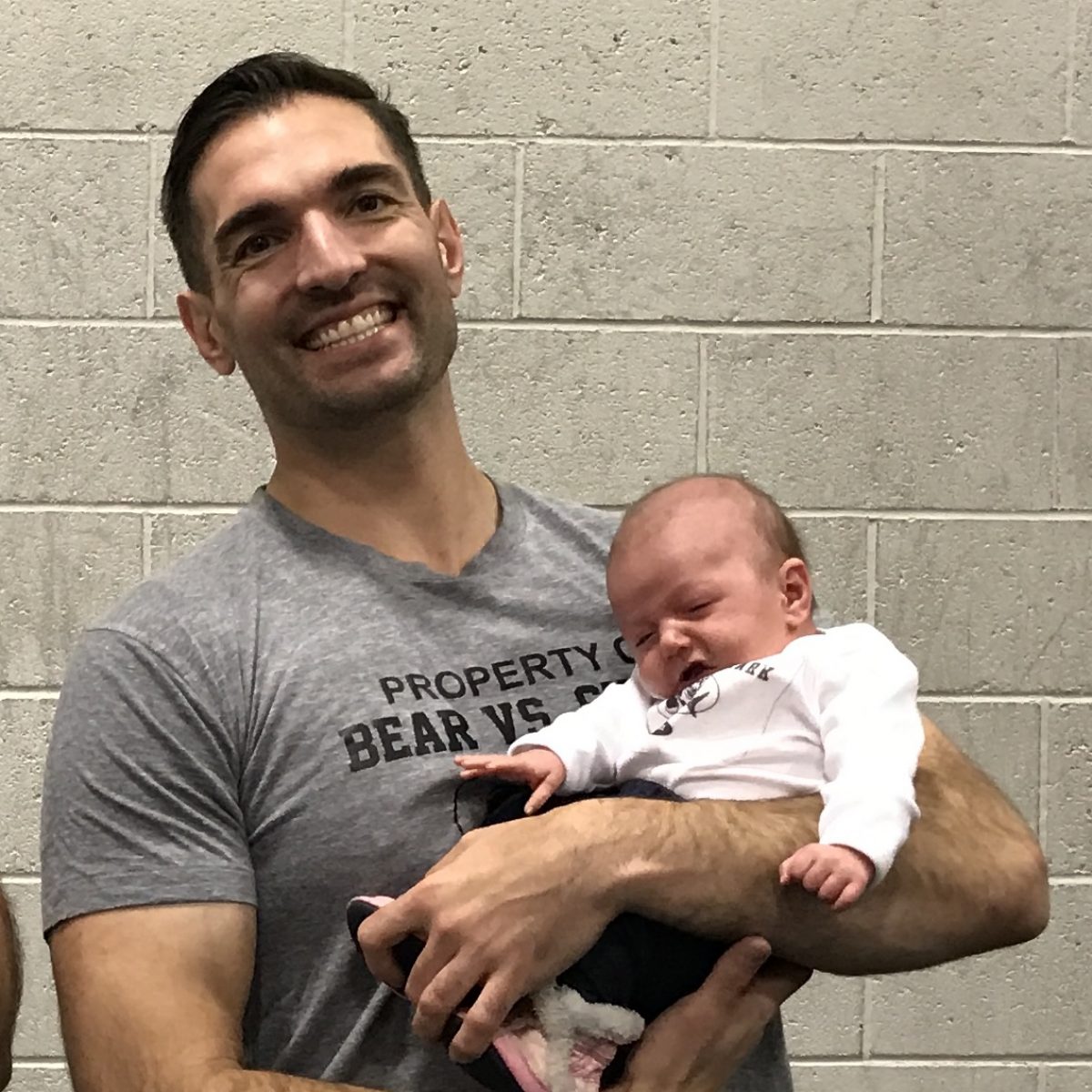 In 2011, Matt was fortunate enough to work with a team of coaches and organizers to found the CF24 event. What started with a 24 hour workout in one gym in Calgary, quickly grew to a national event. Throughout that time, he's been amazed to see how the event has grown and endured. It's signature combination of hard work, a belief in finding fitness at all levels, and a little bit of crazy, has resonated with gyms from BC to PEI. "I've been humbled to see it's leadership transition twice; and each time it finds new participants and ways to succeed." This event has raised over a million dollars for Special Olympics chapters in Canada, and as importantly it has showcased the determination, heart, and resilience of the Special Olympics athletes. 3,2,1….go!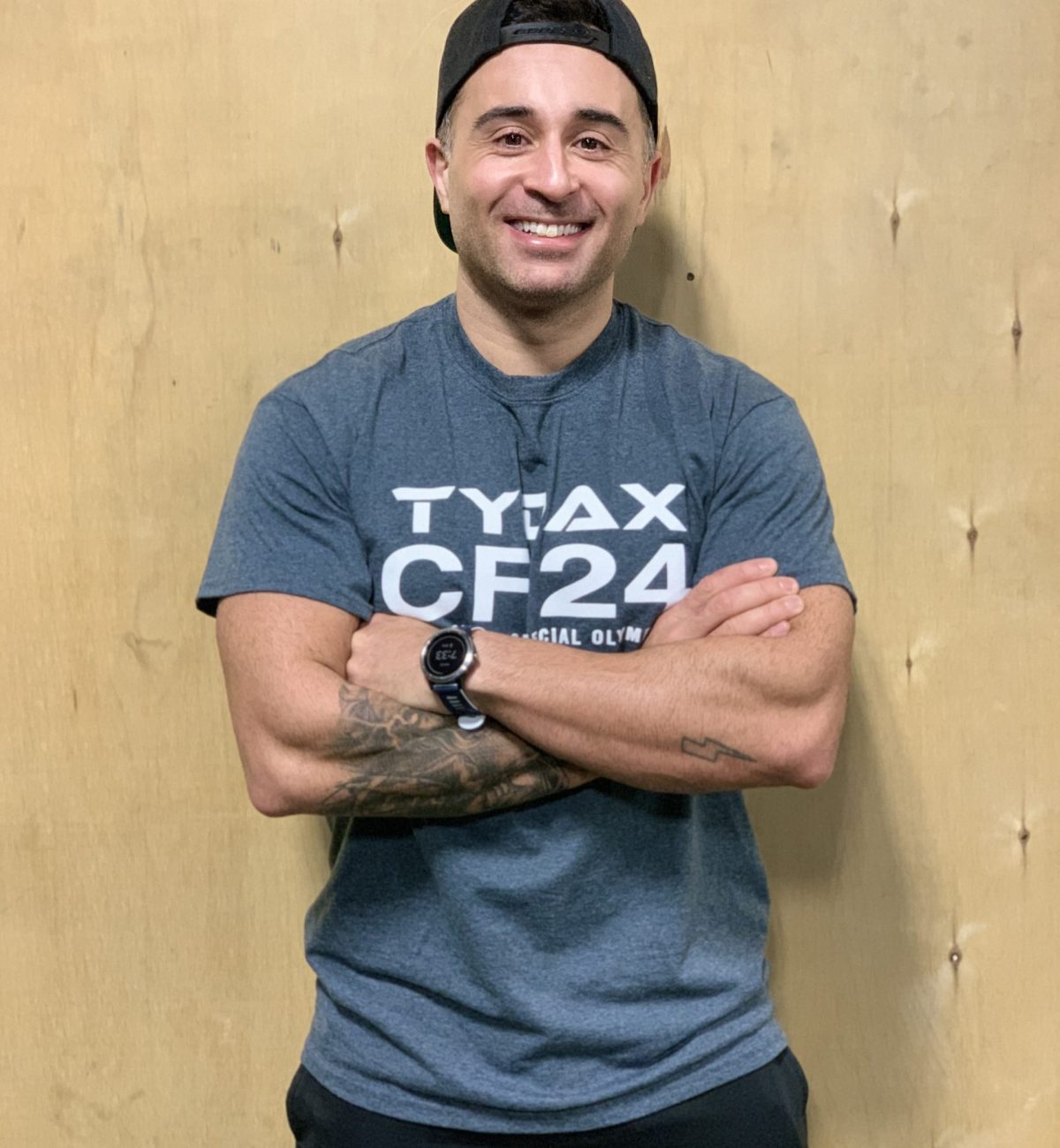 Reza has been involved with CF24 since its inception, and is thrilled to lead the charge as the CF24 manager. Reza is a certified level 3 trainer and co-owner of CrossFit NCR in Ottawa, Ontario. He is a dedicated supporter of the Special Olympics and an advocate for inclusion. Reza believes fitness should be accessible to everyone and is motivated to introduce more Special Olympic athletes to the sport!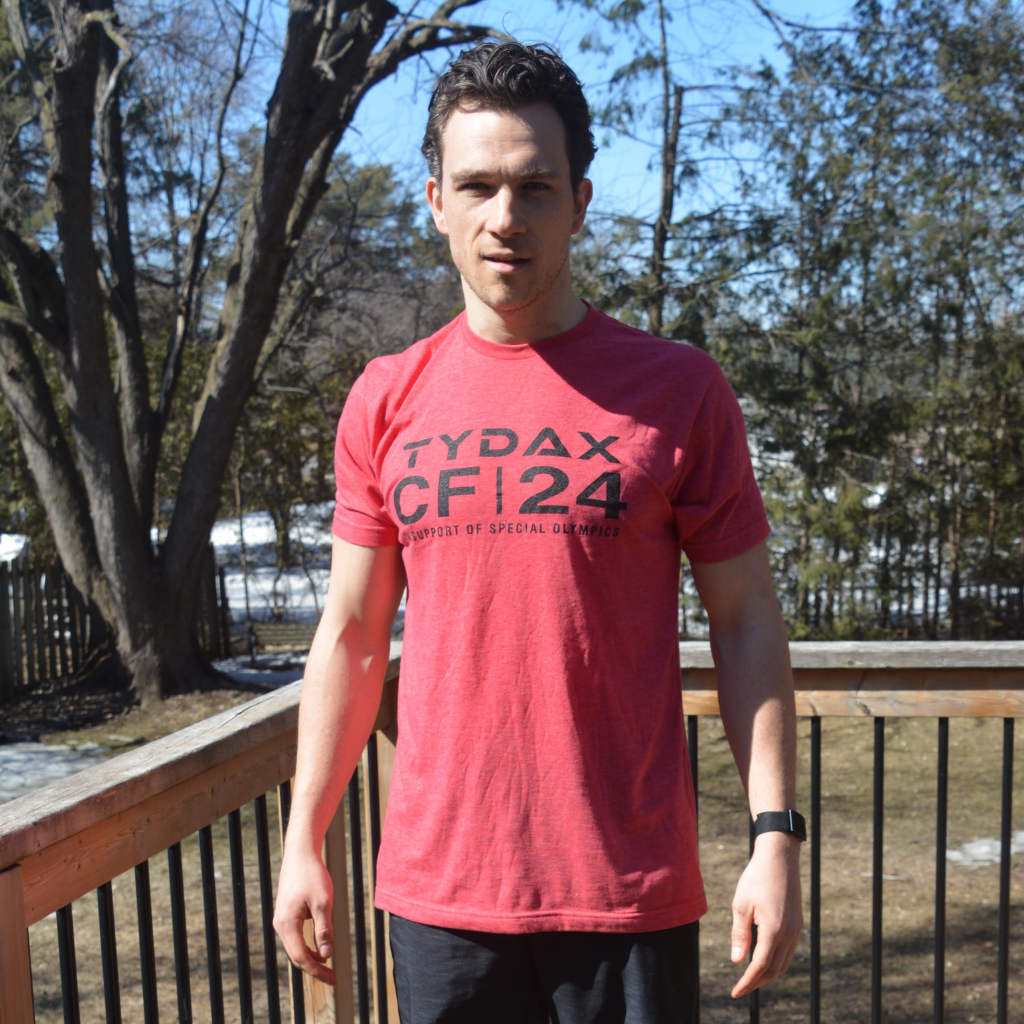 Since discovering CrossFit in 2018, Sam has been on a mission to introduce fitness to more individuals with the goals of improving health, fostering stronger community and enhancing quality of life. Upon learning about the invaluable impact CF24 has had on the Special Olympics community, Sam was eager to get involved in any way possible. He hopes to see a future state in which fitness is even more accessible to the Special Olympics and mental health communities. Outside of the gym, you can find Sam geeking out on anything and everything related to health and wellness, as well as going on nature hikes with his Mini English Bull Terrier, Satori.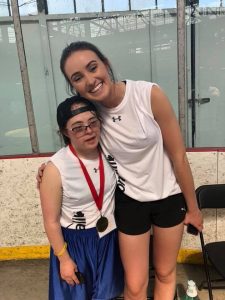 Sarah joined the motionball – CF24 team as an Event Coordinator in 2021, and supports logistics and athlete engagement. Sarah has been involved with the Special Olympics community for years as a Special Olympics coach and a motionballU Student Event Director. Sarah believes that sport is a powerful tool for inclusion and loves to see CrossFit gyms opening their doors to people of all abilities.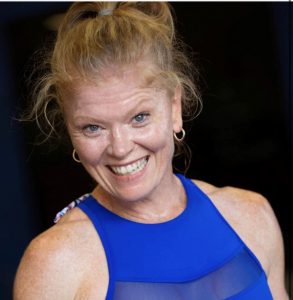 Gillian grew up knowing her mom's younger brother, the late Richard Keil, as "Uncle Richard."  He was a Canadian Special Olympics athlete in swimming. Active in competitive athletics from a very young age, transitioning ultimately CrossFit as her passion sport in 2009, Gillian has her CFL1 and annually hosts a kids' family CrossFit games with her kids and nephews. She owes a huge amount of gratitude to the sport of CrossFit because at its core, the sport is scalable and accessible to all. It is an immensely powerful culture of inclusion and a celebration of human adaptation and strength. Gillian is honoured to be working with CF|24 on what for her is an awesome collision of athleticism, community and joy.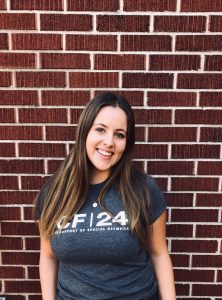 Victoria has been a part of the CrossFit Community since 2013, and in 2015/2016 began volunteering with the kids programs and "Girl Power" program at her gym. In 2019 Victoria obtained her CF L1 to lead these programs as well as regular CF classes! This past year she has also begun coaching her gym's Special Olympics Powerlifting Team. Victoria has a passion for creating an inclusive gym environment that is welcoming to everyone.